In An Instant Part 6 - Arancini Met Healthy Living James! | Instant Brands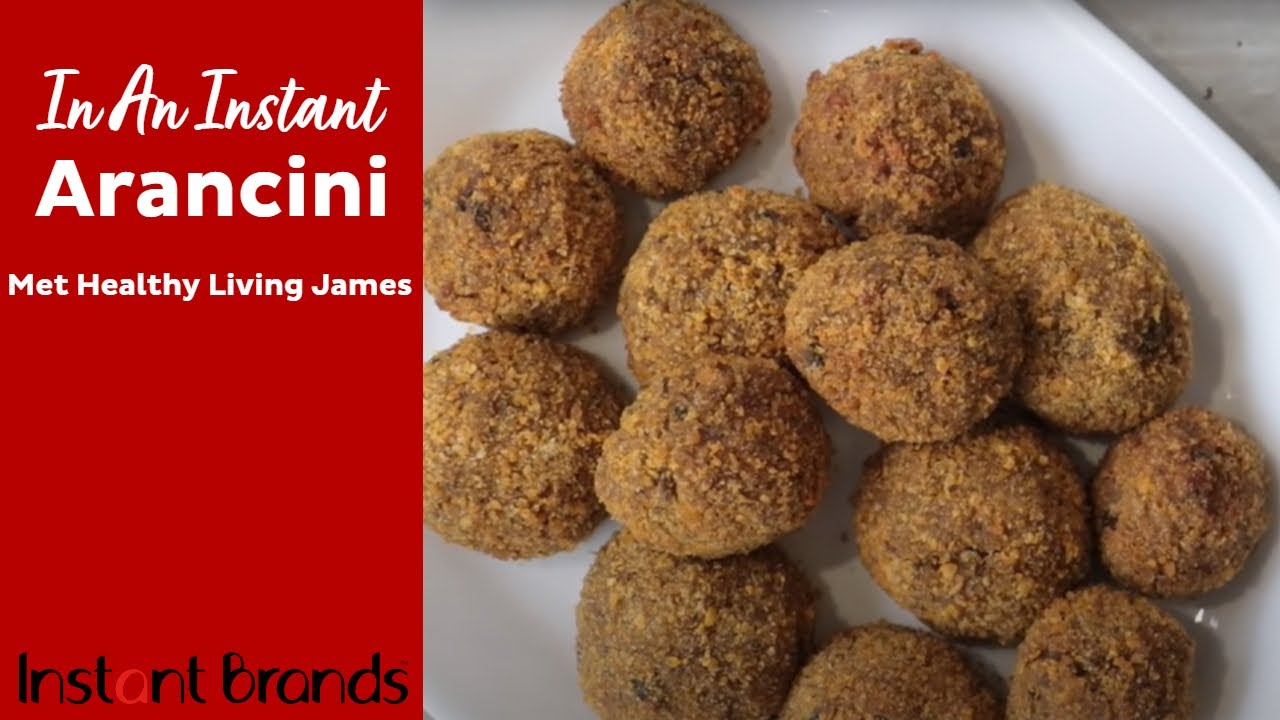 Welkom bij deel 6 van In An Instant! Vandaag laat James zien hoe je heerlijke Arancini maakt. Enjoy!
INGREDIËNTEN
1 rode ui
100g champignons
3 teentjes knoflook
1 tl olie
1 el gedroogde salie
250g arborio rijst
400ml kokosmelk uit blik
350 ml groentebouillon
Zout peper
Paneermeel (glutenvrij)
Bereidingswijze:
Snijd de ui en champignons in blokjes en plet de knoflook
Selecteer Sauteren en voeg de olie toe aan de binnenpan, samen met de ui, champignons, knoflook en saag, kook gedurende 3 minuten tot geurig.
Voeg vervolgens de rijst toe en bak nog 2 minuten tot glazig.
Annuleer de sauteerstand, giet de kokosmelk, groentebouillon, zout en peper erbij en blus de bodem van de pan af.
Sluit het snelkookdeksel, selecteer Pressure Cook en stel de tijd in op 8 minuten.
Wanneer het kookprogramma is afgelopen, laat u de druk snel ontsnappen en verwijdert u de binnenpan, waarbij u de gekookte risotto ongeveer 30 minuten opzij zet om af te koelen.
Als de risotto is afgekoeld rol je er 16-18 balletjes van.
Doe het paneermeel in een kom en rol de rijstballetjes door het paneermeel zodat ze helemaal bedekt zijn.
Plaats het deksel van de airfryer erop en selecteer Air Fry op 205°C en de tijd tot 10 minuten, tot ze goudbruin en krokant zijn.
Product gebruikt: https://www.instantpot.nl/multicookers/instant-pot-pro-crisp-7-6l-liter-multicooker-met-airfryer/
Powerblog - sign up for newsletter
Would you like more of this kind of useful information? Sign up for our newsletter for the latest news, useful tips and advice, delicious recipes, and special offers. We email at most once a week.