Slowcooking met je Instant Pot: zo werkt het!
What is a good slow cooker?
A slow cooker is a specialized appliance that usually has only one purpose, slow cooking, and is very good at it. A slow cooker consists of three parts: The base heater, an inner pan that holds the food and sits in the pan, and a vented lid that sits on the pan but never locks into place* to remain undisturbed while cooking. A slow cooker cooks slowly and for a long time over low heat.
The heat is so low and uses so little energy - much less than an oven - that you can set it and leave it on for many hours, even while you're at work. It's that safe.
A slow cooker does not need supervision. In fact, it works best when left completely undisturbed (unless a specific recipe dictates otherwise). When it's dinner time, take the lid off the slow cooker and find a perfectly cooked meal.
And if that weren't enough to love, slow cookers are super easy to use and inexpensive, but sadly not quite as versatile as a multicooker. Slow cooker is a general term. There are many brands of slow cookers. One example is the Crock-Pot, a brand name so well known that it's often used interchangeably with slow cooker.
Some slow cookers have locks or clips to hold the lid in place, but this is for transportation only so the contents don't spill. These clips/locks should never be used during the slow cooker process.
What is an Instant Pot?
Instant Pot is a brand name for a multicooker, just as Scotch Tape is a brand for cellophane tape, Kleenex is a well-known brand for tissues, and Crock-Pot is a brand for slow cookers.
A multicooker is a kitchen appliance that does many things. But the main purpose is cooking under pressure. Pressure cooking allows you to prepare things much faster, allowing you to prepare dishes such as stews or stews in less than an hour. That's what makes the Instant Pot so popular for rushed weeknight meals.
Today, the Instant Pot comes in a number of different sizes and models. The Instant Pot is by far the multicooker of choice, with over 30,000 5-star reviews on Amazon. Instant Pot is a near-perfect appliance. Almost.
The Instant Pot is best known as a pressure cooker, but it can do many more things, such as sautéing and slow cooking, hence the word "multi". Instant Pot is available in a number of models and versions, the latest boasting it's 10 appliances in one with settings for Pressure Cooker, Slow Cooker, Rice Cooker, Yogurt Maker, Cake Maker, Egg Cooker, Sauté, Sterilize, and just how many more !
Slow cooking with an Instant Pot
The Instant Pot is great, but it has one shortcoming: the slow cook mode doesn't quite compare to a specialized slow cooker. The device has many more different cooking programs and therefore extremely versatile. Your Instant Pot can replace up to 10 different machines, but slow cooking unfortunately falls short. Real slow cooking fanatics will probably not have enough of an Instant Pot, and will always want to keep a separate slow cooker. But that doesn't mean you can't slow cook with an Instant Pot, because there are solutions to get around these shortcomings. Just don't expect that, like a traditional slow cooker, you can set it and forget it. You need to know how to convert a slow cooker recipe, how to adjust the time and temperature, how to create good evaporation, and maybe lower your expectations a bit. Below we explain how you can still use your Instant Pot for slow cooking.
Customize slow cooking recipes for your Instant Pot
Recipes specially developed for a slow cooker usually contain liquid such as water, stock or stock. There is a reason for this, such as the food being cooked needs moisture or the recipe wants you to have gravy or sauce. The dimensions are specific and intended to be followed.
A slow cooker is designed to allow some of that moisture to evaporate and allow condensation. It's all part of the process. The Instant Pot slow cooker doesn't take this into account. It does not cope well with the necessary evaporation.
Solution: Reduce the liquid in a slow cooker recipe by 15%-20% when using the Instant Pot in slow cook mode. This will make up for the lack of evaporation (unless you buy an extra accessory, will come later).
Time
This is the tricky part. The feature of a slow cooker that cooks in highcontributing to its success is the requirement not to peep. Do not lift the lid! The rule of thumb is that for every time you lift the lid during the long slow cooking process, you should allow an additional 25 minutes of cooking time.
Things are a bit uncertain in the Instant Pot's slow cook mode, and you should check in between by opening the lid to see and test what's going on. You may need to add another hour of cooking time! Or you discover so much moisture that you have to drain part of it.
Solution: Wait until you think the food is cooked and then remove the lid. Check the internal temperature of the food with a thermometer. If you see too much liquid, you can now drain it as desired. If necessary, return the Instant Pot to slow cook mode for a few minutes or even an hour more. It is by no means an exact science and you will have to estimate and try.
Temperature
To make things even more confusing, the Instant Pot has three heat settings for the slow cooker (not counting hot):
Less (82°C to 88°F)
Normal (88-93°C)
More (93-99°C)
Slow cookers usually have three settings: Low (about 74°C), High (100°F), Warm (93°F). While the Instant Pot's lowest setting may seem like a slow cooker's lowest setting, it seems to run at a much lower temperature, which means cooking will be slower.
Solution: To mimic the "low" setting of a slow cooker, use Instant Pot slow cook "Normal". For a slow cooker's "High" setting, use Instant Pot's "More."
Evaporation
The Instant Pot is primarily a pressure cooker with a lid that seals and locks in place - which it must have, considering all that pressure! Of course, the pressure valve remains open when using the Instant Pot as a slow cooker, otherwise you would be cooking under pressure. This allows for some evaporation, but much less than with a traditional slow cooker. In my experience that is not enough. With slow cookers, moisture loss is possible and necessary through a hole in the lid of the slow cooker. This means that your dish that has been slow cooked in the Instant Pot will likely come out of the pan swimming in moisture, when the moisture was intended to decrease through evaporation.
Solution!
For your Instant Pot, purchase a tempered glass lid that has a hole for steam and evaporation to escape and does not lock in place. This will fix the evaporation problem. Moreover, you now see exactly what is happening in your Instant Pot and you do not have to remove the lid every time to see what is going on.

A good thermometer helps keep an eye on the temperature. You simply insert it through the hole in the lid (see above) so that you know exactly what the temperature is.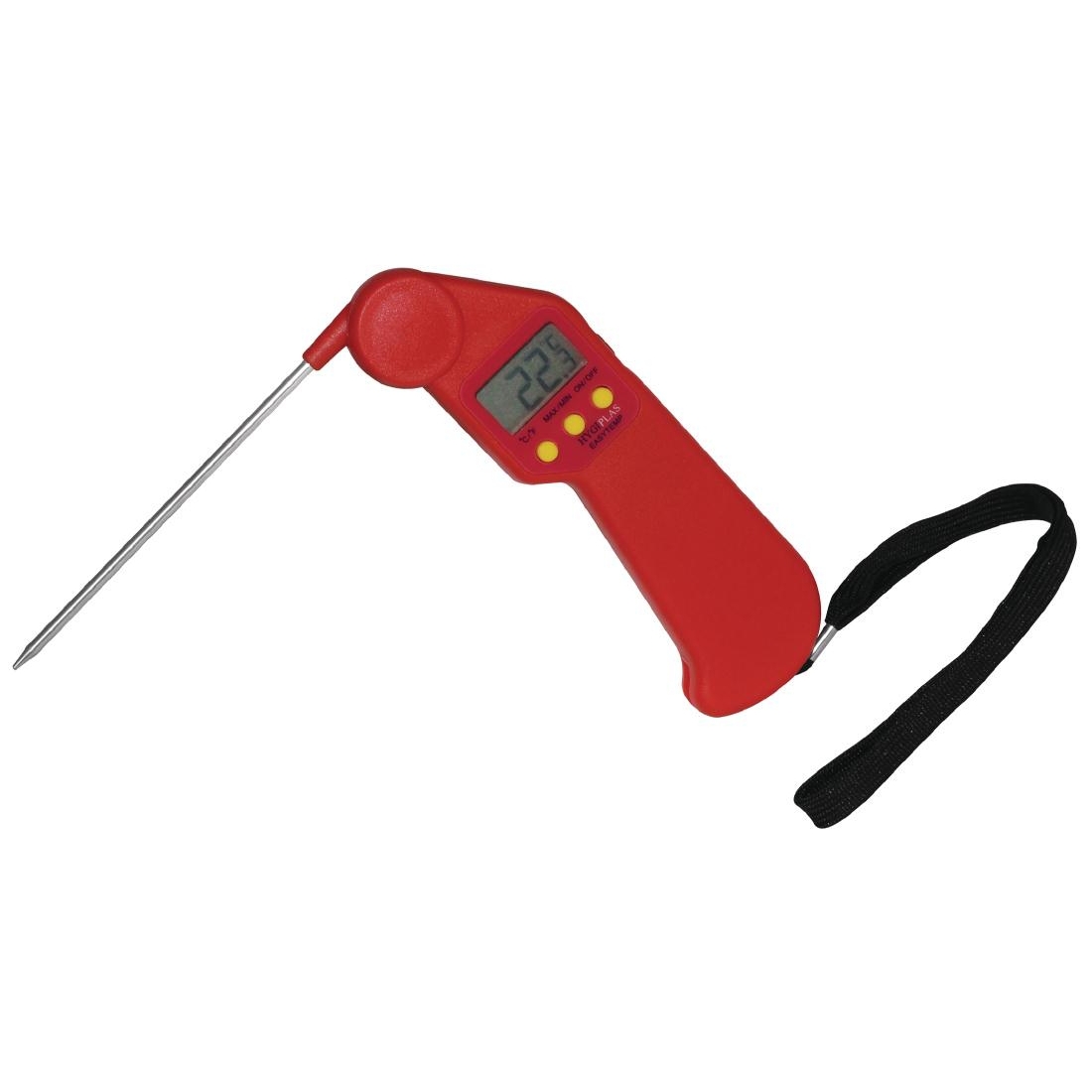 Powerblog - sign up for newsletter
Would you like more of this kind of useful information? Sign up for our newsletter for the latest news, useful tips and advice, delicious recipes, and special offers. We email at most once a week.