Gnocchi Alla Vodka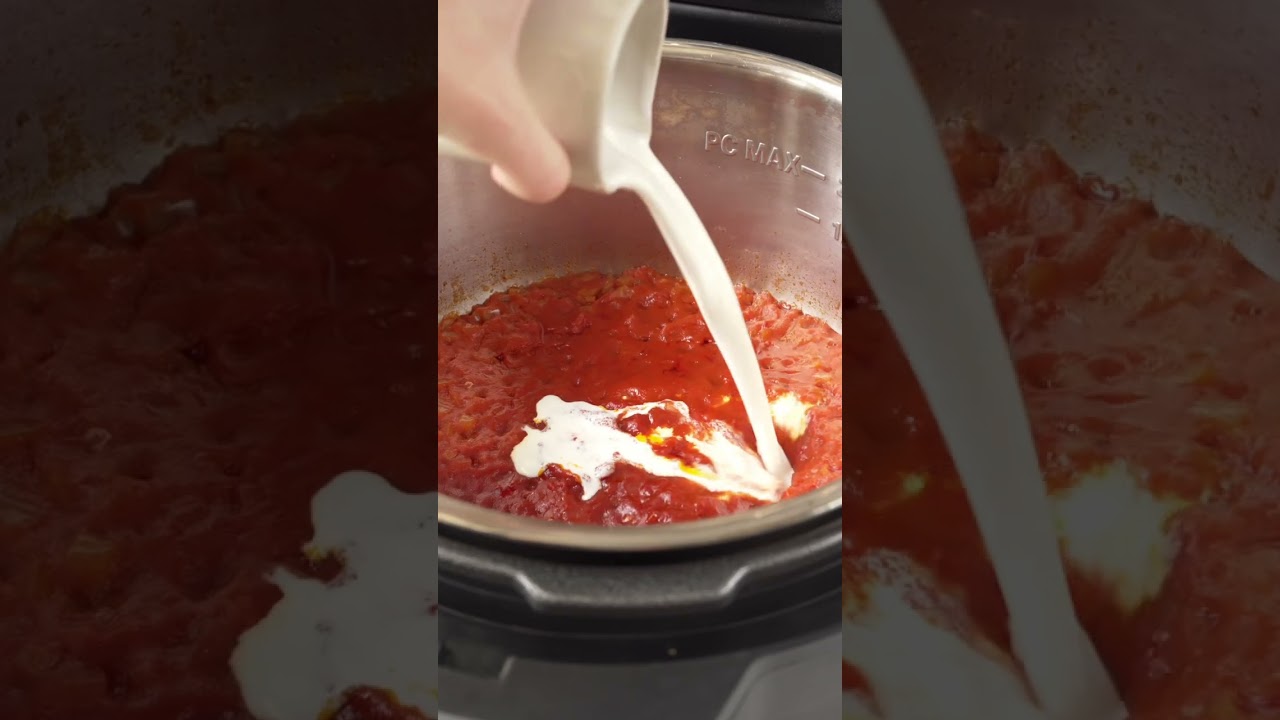 Personen: 2-3
Voorbereidingstijd: 5 minuten
Kooktijd: 20 minuten
Totale tijd: +/- 30 minuten
ingrediënten:
1 bruine ui

Veganistische boter

½-1 tl chilivlokken (optioneel)

3 teentjes knoflook, geraspt

100 gram tomatenpuree

400 gram Italiaanse gehakte tomaten

250 ml water

160 ml veganistische havercrème

60 ml wodka

800 gram gnocchi

60 gram veganistische mozzarella of veganistische kaas naar keuze
Bereidingswijzen:
Snipper de ui fijn en doe deze samen met de boter in de binnenpan. Selecteer Bak op de Duo Crisp met Ultimate Deksel en zet op middelhoog/laag vuur (niveau 2).

sauteer de uien tot ze glazig zijn, ongeveer 5 minuten.

Voeg de chilivlokken, knoflook, tomatenpuree, gehakte tomaten en water toe aan de pan en roer om te combineren.

Met het snelkookdeksel op zijn plaats, sluit u het deksel en selecteert u Snelkoken, waarbij u de tijd instelt op 15 minuten

Zodra het kookprogramma is voltooid, voert u een snelle drukontlasting uit.

Roer de veganistische room door de saus en mix tot een zeer gladde en romige saus.

Roer de wodka erdoor en voeg zout en peper naar smaak toe.

Voeg de gnocchi direct toe aan de saus en roer tot de gnocchi onder staat.

Selecteer opnieuw bakken, laat de gnocchi 1 minuut al roerend sudderen, stop dan met roeren en strooi de kaas over de gnocchi.

Verwijder het snelkookdeksel en vergrendel de deksel. Selecteer Air Fry en stel de tijd in op 5 minuten en de temperatuur op 190C.

Kook tot de kaas lichtbruin en gesmolten is, schep dan in kommen en serveer onmiddellijk.
Powerblog - sign up for newsletter
Would you like more of this kind of useful information? Sign up for our newsletter for the latest news, useful tips and advice, delicious recipes, and special offers. We email at most once a week.