Instant koken met Rutger | Eggbites ???????? | Instant Brands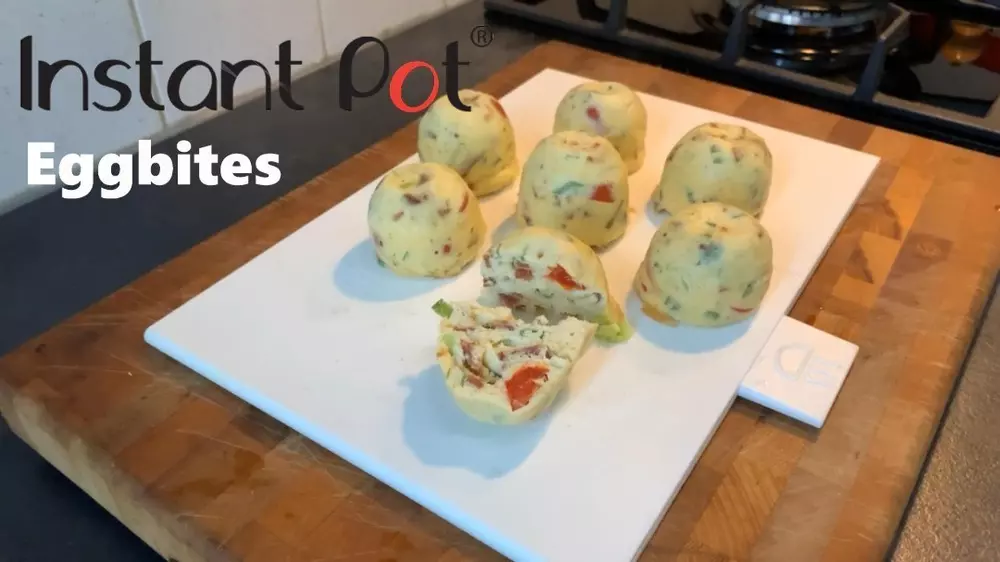 We hebben goed nieuws voor jullie!
Rutger zal de komende tijd video's maken op ons YouTube-kanaal over het koken met de Instant Pot.
Rutger zal jullie stap voor stap laten zien hoe je de Instant Pot kunt gebruiken om de meest heerlijke gerechten te bereiden. Hij zal niet alleen recepten delen, maar ook handige tips en trucs geven om het meeste uit de Instant Pot te halen. En het beste van alles is dat Rutger openstaat voor jullie vragen en suggesties!
Als jullie ideeën hebben over wat jullie graag willen zien in de video's van Rutger, aarzel dan niet om deze te delen. Rutger zal zijn best doen om zoveel mogelijk van jullie suggesties in zijn video's te verwerken.
We hopen dat jullie net zo enthousiast zijn als wij over deze nieuwe serie video's en we kijken uit naar jullie feedback!
Met vriendelijke groet,
Team InstantBrands_Benelux
Ingredienten:
3 grote eieren
50 gram Parmezaanse kaas
70 gram Roombrie
50 gram Roomkaas
30 gram uitgebakken spekjes
2 lenteuitjes
6 kleine tomaatjes
3 takjes basilicum
Peper naar smaak
Bereiding:
Breek de drie eieren in een maatbeker.
Voeg de Parmezaanse kaas, de roomkaas en de roombrie toe. Mix die met een staafmixer tot een glad mengsel.
Snij de lenteuitjes in smalle ringen, de snoeptomaatjes in plakjes, en scheur de basilicumblaadjes.
Voeg de uitgebakken spekjes en alle andere vaste ingrediënten toe en meng door elkaar.
Schep alles in de silicone vorm en laat per opening een halve centimeter over tot de rand. Doe de siliconen deksel erop.
Zet het rekje wat geleverd wordt bij je Instant Pot in de pan en voeg 250 milliliter water toe.
Zet de gevulde vorm op het rekje en sluit de pan.
Zet je Instant Pot op hoge druk stand "low" en zet hem op 8 minuten.
Na 8 minuten laat je de Instant Pot nog 5 minuten natuurlijk de druk verlagen.
Doe de pan open, haal de vorm eruit, haal de siliconen deksel eraf, leg een plank over de vorm en draai hem om.
Met een kleine moeite laten ze allemaal makkelijk los.
Eetsmakelijk!
Vond je deze video in samenwerking met Rutger nou leuk en wil je meer van hem zien?
Volg hem dan zeker even:
Instagram: https://www.instagram.com/culinairmetrutger/
Youtube: https://www.youtube.com/channel/UC40IYmtmsPnTKmv4LULVP7Q
Powerblog - sign up for newsletter
Would you like more of this kind of useful information? Sign up for our newsletter for the latest news, useful tips and advice, delicious recipes, and special offers. We email at most once a week.