In An Instant part 11 - Geroosterde Paprika, Tomaat & Spinazie Met Hazel Wallace | Instant Brands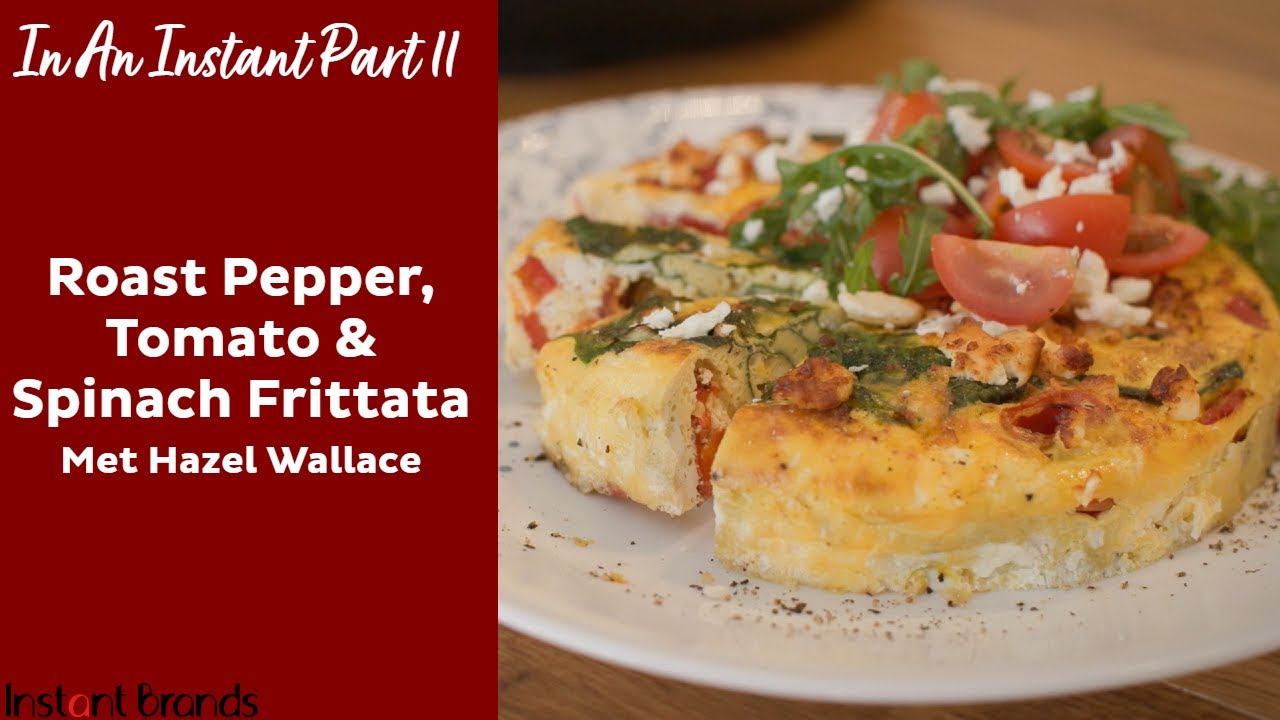 Dr. Hazel Wallace is terug met in een handomdraai weer een gezond recept en laat je zien hoe je optimaal gebruik kunt maken van je combikoker en een recept door zowel het snelkookpan- als het Airfryer-deksel te gebruiken!
Deze frittata met geroosterde paprika, tomaat en spinazie duurt slechts 10 minuten onder druk koken, voordat je snel overschakelt naar het deksel van de airfryer voor 7 minuten grillen - Dit is een eenpanswonder!
De perfecte meal prep ontbijt, lunch of gewoon een tussendoortje. Kook het op en eet dan een plakje tegelijk! Download het recept hieronder -
INGREDIËNTEN
6 eieren
100 g cherrytomaat, in plakjes
3 geroosterde rode paprika's, ontdaan van olie en in reepjes gesneden
Handvol spinazie, gewassen
Zout en peper
100 g fetakaas, verkruimeld
Salade om te serveren
INSTRUCTIES
Klop de eieren los in een mengkom en voeg de tomaten, geroosterde paprika's, spinazie en een snufje zout en peper toe.
Giet het eimengsel in een ingevette ovenschaal en verkruimel de helft van de feta erover.
Voeg 250 ml water toe aan de binnenpan, plaats de schaal op de onderzetter en laat de binnenkant zakken.
Sluit het snelkookdeksel, selecteer pressure cook en stel de tijd in op 10 minuten.
Wanneer het kookprogramma is afgelopen, laat u de druk gedurende 7 minuten op natuurlijke wijze ontsnappen en laat u de resterende druk snel ontsnappen.
Vervang het deksel van de airfryer en selecteer Grill. Stel de tijd in op 7 minuten en gril tot ze goudbruin zijn.
Eenmaal gekookt, serveer met de overgebleven feta en salade naar keuze.
Powerblog - sign up for newsletter
Would you like more of this kind of useful information? Sign up for our newsletter for the latest news, useful tips and advice, delicious recipes, and special offers. We email at most once a week.