Instant Pot Multicookers Showdown: Duo vs. Duo Evo Plus vs. Due Plus
De populairste lijnen van Instant Pot vergeleken: Duo, Duo Evo Plus en Duo Plus
In today's fast-paced culinary world, the Instant Pot has revolutionized the way we cook. But because there are several models available, it can be difficult to make a choice. We dive deep into a comparison between three of the most popular Instant Pot series: Duo, Duo Evo Plus and Duo Plus. Let's find out which one suits your kitchen best!
Instant Pot Duo: The timeless multicooker
The cornerstone of the Instant Pot family, the Duo Multicooker offers multifunctional capabilities that have made it beloved by many. Its versatile functions make it not just a kitchen appliance, but a culinary companion. From a trusty sidekick for Sunday dinners to weeknight meals, it seamlessly blends the beauty of modern technology with the needs of a diverse cuisine. Most important features:
7-in-1 functions: including pressure cooking, slow cooking and rice cooking.
14 built-in programs for a variety of dishes.
Dual pressure settings for fast and flexible cooking.
Pros: The Duo Multicooker is an excellent pressure cooker for starters, with an intuitive interface and reliable results.

Multicooker: Instant Pot Duo
Instant Pot Duo Evo Plus: The advanced pressure cooker
The Duo Evo Plus is the future of pressure cookers, combining basic functions with new innovations. Building on the basic functions of its predecessors, the Duo Evo Plus symbolizes the evolution of multicookers in the modern kitchen. Embracing a plethora of innovations, the Duo Evo Plus promises more than just a meal; it's an experience. Whether you are a beginner exploring the world of cooking or a seasoned chef, this model is designed to cater to a wider range of culinary aspirations. Most important features:
10-in-1 functionalities, with the highlight being the sous vide setting.
48 programmable memories provide extensive and personal ease of use.
Improved safety mechanisms, including steam release and a self-closing lid.
EasyGrip handles for safe and easy transfers.
Pros: A versatile multicooker for those who want the latest in kitchen technology for faster and more versatile cooking sessions.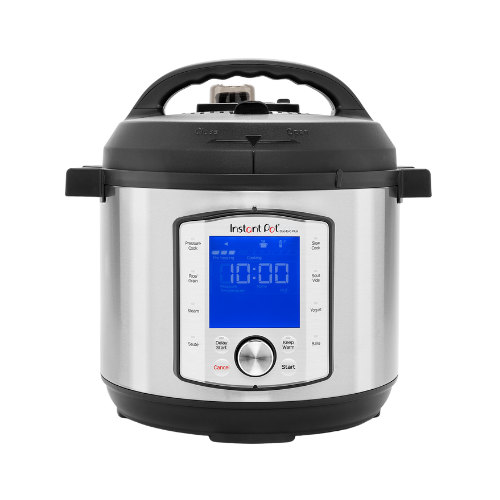 Multicooker: Instant Pot Duo Evo Plus
Instant Pot Duo Plus: The middle-of-the-road multicooker
The Duo Plus finds its niche by combining traditional multicooker functions with modern nuances. The Duo Plus bridges the gap between tradition and contemporary, creating its unique identity. It's not just a multicooker; it is a testament to the harmony between ancient cooking techniques and contemporary nuances. Perfect for those who crave the reliability of the classic Duo, but with a touch of modern flair from the Evo Plus, the Duo Plus brings the best of both worlds to your kitchen counter. Most important features:
9-in-1 functions, including egg cooker and sterilizer.
15 microprocessor controlled programs for various culinary cooking techniques.
Enhanced blue LCD screen for optimal visibility.
Status icons for effective control.
Benefits: A pressure cooker that finds the right balance; it offers both familiarity and innovation for both novice and experienced chefs.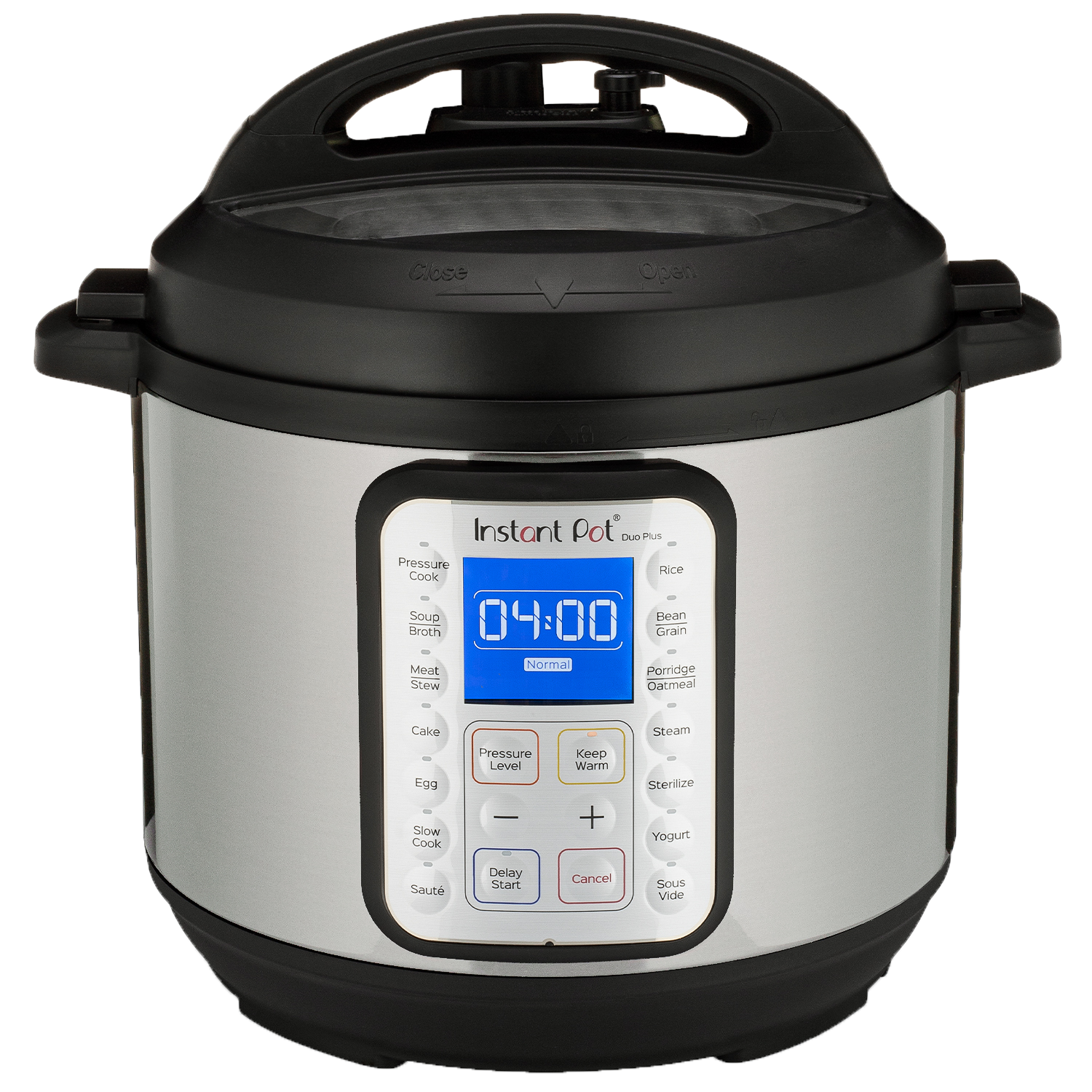 Multicooker: Instant Pot Duo Plus
Conclusion: Each of these Instant Pot Multicookers has its unique strengths. Whether it's the reliable Duo , the technical Duo Evo Plus or the well-balanced Duo Plus , your kitchen deserves one of these excellent pressure cookers.
Powerblog - sign up for newsletter
Would you like more of this kind of useful information? Sign up for our newsletter for the latest news, useful tips and advice, delicious recipes, and special offers. We email at most once a week.